Audi has announced that the second generation of its RS3 Touring Car racer has gone on sale.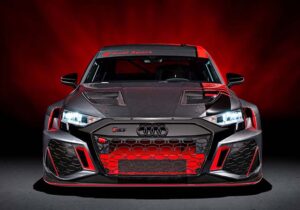 As with the first generation RS3 LMS car, Audi has gone with a 340HP turbocharged 4 cylinder engine, paired with a 6 speed race spec sequential gearbox. Audi RS3 road cars are equipped with turbocharged 5 cylinder engines mated to 7 speed S-Tronic transmissions.
With a list price of 137,500 euros (plus VAT), the race teams receive the car from Audi Sport in race-ready configuration. The RS 3 LMS is delivered in Daytona gray with distinctive Audi Sport signature colors. The drivers cockpit is designed to be even more ergonomic than that of its predecessor. All important elements are grouped in a distinctive, open top steering wheel control panel and a keypad to the right of the seat. Audi's Protection Seat with six-point fixation, a roof hatch to facilitate recovery and the pedal box that can be adjusted for different statures all stand for safety and comfort, are all standard. Audi Sport handles the sales and support of the cars and program within Europe, while Global partners are chosen to support Internationally.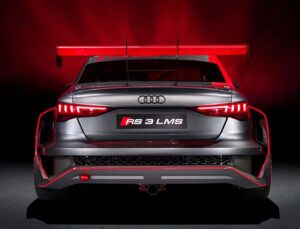 As with the road cars, some equipment is optional, further options at extra cost include: A kit for endurance racing includes pre-assembled wiring for auxiliary headlights, a racing anti-lock braking system and a device for external refueling. Front and rear windows made of polycarbonate as well as triangular safety nets to the right and left of the seat round off the range of options.
Deliveries of the second-generation Audi RS 3 LMS will start in the fourth quarter of 2021. The compact sedan race car has already been homologated since May and is therefore eligible for worldwide use.
The full press release can be found here