Audi Sport is now famous for producing some of the most exciting cars on the road. In addition to the range topping R8 line of Super Cars, the racing division of the German automaker has introduced two new models for the 2024 model year.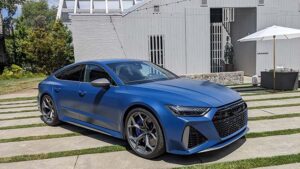 Audi Sport has massaged extra excitement out of the iconic RS6 and RS7 models and launched new Performance branded models of each vehicle. The Audi RS6 Avant Performance and RS7 Performance models are going on sale with what are billed as the most powerful internal combustion engines Audi has ever produced. The familiar 4.0L gasoline powered, twin turbocharged engine has been fitted with a pair of larger turbo units and increased boost. Power output swells to 630HP (+30) with 850 NM (+50) of torque.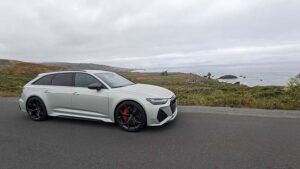 As with the competition models of the RS4/RS5 introduced earlier, the performance package would not be complete without a corresponding reduction in weight. A number of areas have been lightened including new RS Performance edition wheels and the reduction of sound insulation.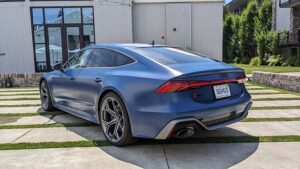 Interior enhancements include model specific optional carbon fibre inlays and surfaces, Performance specific seats stitching with unique exterior treatments and colours to match.
The new RS Performance models get exterior enhancements also including a redesigned front air splitter design, a unique light signature for launch control as well as exterior colours unique to the RS Performance models.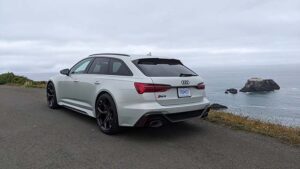 The 2024 Audi RS7 Performance and RS6 Performance models are already available for order at your local Audi dealership. The Performance models will be sold alongside the already potent standard RS models.