The 2019 Mercedes Benz G-Class G-550 was revealed at a private event prior to the 2018 Detroit Auto Show.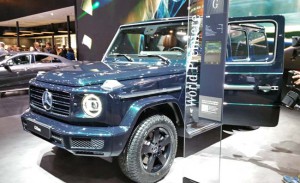 The all-new Mercedes G-Class or G-Wagon as it has been affectionately called for decades, has taken a serious turn towards modernization. Its hard to overstate how nostalgic the mechanical underpinnings of this vehicle have been. The current model rides atop of solid front and rear axles, a benefit for those who fancy a quick dart through the woods or through hostile territory in a $100,000+ vehicle. The shift to an independent front suspension set up should improve the G-Wagon's paved road manners, something more beneficial to real world users. Mercedes is not abandoning the off-road crowd, nor its legendary heritage associated with the G-Wagon. Ground clearance has actually been increased and now sits at 10.4 inches. According to Mercedes, the new platform will allow for better off-road capabilities with increased break-over and departure angles. To accommodate the new front suspension hardware, the chassis was designed to be significantly stronger, which not only results in a more rugged off-road setup but also delivers the smoother urban ride most buyers will appreciate.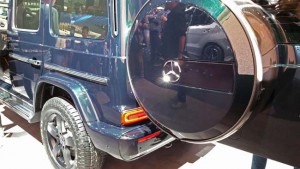 The exterior design still honors the utilitarian roots of the military based design. The new G-Wagon is still a double box layout perched on four wheels. Mercedes designers has softened some of the edges and the new headlight design adds and interesting modern element to this nostalgic package. I really doubt buyers were looking for much to change with they beloved G-Wagon design.
Inside a redesigned cabin, occupants are treated to traditional Mercedes luxury and a modern dashboard. The additional effort applied on this surprisingly modern and luxurious interior will help buyers appreciate the hefty price tag of the G-Class.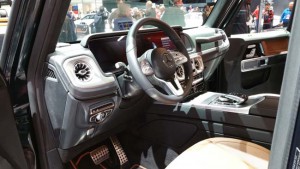 Under the hood, the first G-Class to market will be powered by a 4.0L twin turbo V8 engine that delivers 416 horsepower and 450 lb-ft of torque. All that power passes through an eight-speed automatic transmission, three locking differentials to Mercedes' 4Matic all-wheel-drive system.
Look for the 2019 Mercedes G-Class or G-Wagon to hit showrooms later this year. Exact pricing for the Canadian market to be confirmed at a later date.